Posted by Dev in Musings.
Tags: just for fun, toys
7 comments
I love shopping online. In fact, some days I wonder if I am becoming agoraphobic since I avoid going in stores. I rationalize this to myself because I am busy but I wonder if something else is going on?  To be honest, I was never much of a shopper but now I find I don't enjoy it at all. If I can buy something online, great. If not, I can do without.
Of course, I can buy just about anything my heart desires online! LOL.
This weekend represents a more-or-less normal online shopping weekend for the Devoted Lover household, ranging from the very sexy (an anal hook) to the completely banal (socks).
The anal hook first because I suspect that is what most readers are interested in. I read on jnuts blog about his wish for an anal hook and he had a link to one at Extreme Restraints. Ab and I enjoy ass play and this one caught my fancy. Saturday night, a few drinks, a little bit of "Why not?" and the credit card came out. Of course on Sunday morning I was kicking myself because I found the same damn thing on Amazon for less, plus no shipping! I could've saved $22 and gotten points on my credit card. Oh well, live and learn.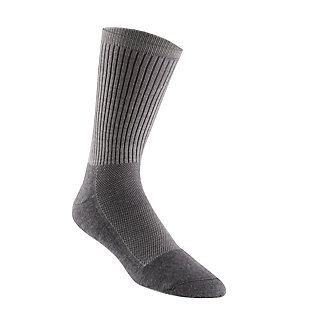 Sunday night and things are much more mundane at the DL household. Now I get to order socks! Actually, there is a brand of socks that Ab and I both like and he found a link (buy 3, get one 1 pair free!) so it seemed like a good deal. I hope I don't wake up tomorrow and find the same stupid socks on Amazon. LOL.
When the anal hook arrives, I'll post a review. I suspect most readers don't give a shit about the socks so I won't bother with them.
More later….